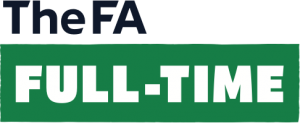 If you don't already have one, we will create your account when your club's County FA affiliation has been processed. You will get an email from Full-Time inviting you to complete your account setup. If you have not received this email please check your junk mail folder.
If you can't find the email, you will need to make sure that your club secretary has set you up with one of the following roles in the Whole Game:
Manager
Manager (asst)
Team Secretary
You must also ensure that your email address (personal) and mobile phone number are correct and up to date in WGS. Once you have verified that the above conditions have been met, drop us a note and we will get you sorted.
If you have a Full-Time account but forgotten your password, you will need to reset it. Remember that your username will be the password used for your Whole Game account.